Dining
At Randall Residence of Decatur, Illinois, we realize that dining is more than just an important nutritional event. It is also a meaningful social occasion. Residents enjoy chef-prepared, balanced menu choices as they gather with friends in our dining room.
Randall Residence menus offer residents a taste of home. We honor local preferences for food choices and utilize local produce according to the season.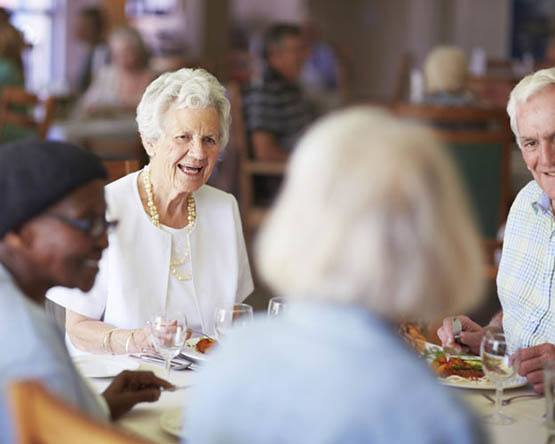 Sample Menu
Breakfast:
Hot or Cold Cereals
Seasonal Fruits
Choice of Toast and Preserves
Yogurt
Eggs (Any Style)
Waffles, Pancakes or French Toast
Omelet Station (weekends)
​
Lunch:
Garden Salad
Barbeque Chicken or Roast Beef
Mashed Potatoes & Gravy
Corn
Asparagus
Ice Cream

Dinner:
Choice of Soup
Grilled Hot Dogs
Potato Salad
Tomato Salad
Fish Patties
Cookies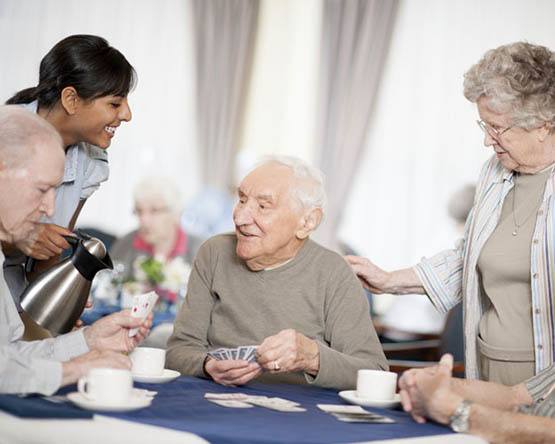 Memory Support Dining
Menu options for our specialized Alzheimer's and dementia care program will occasionally be different than the rest of our community's options. This is because food choices in Memory Support are selected to meet the unique needs of people with memory impairment, such as easy-to-eat finger foods for a resident who struggles to use silverware.
Join Us for Lunch or Dinner at Randall Residence
If you or a senior loved one is considering a move to Randall Residence, we invite you to experience our dining program in person. Please call to schedule a time when you can be our guest for lunch or dinner!