Meet Our Staff
Staff longevity is a hallmark of White Oaks community. We build a team of hard workers who take pride in the loving care given to our residents. As the senior care industry has changed, the White Oaks team has stayed on the cutting edge and raised the bar in quality of care issues. Listening to and acting on the needs and concerns of residents and staff is our mission.

Jill Pride
Executive Director
As Executive Director, Jill is responsible for the daily operational excellence at White Oaks. She oversees resident care, state compliance, resident and family relationships, staff retention and development, and financial controls. 

Kathy Mooreman
Assistant Director
 Kathy is often the first smiling face you see at White Oaks. Besides assisting Residents as their concierge, she manages accounts receivable, staff scheduling, dinner reservations and numerous other resident special requests.

Kathy Chisholm
RN
Since 2002, Kathy Chisholm, RN, has been a Wellness Nurse at White Oaks. Her expertise in geriatrics makes her a valuable asset to Residents, their families and the professional care team. When not interacting with residents, you will find her on the phone consulting with physicians, home health providers, hospice and many others.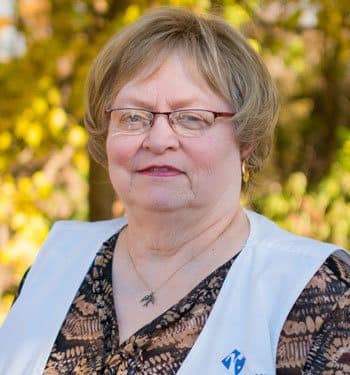 Lou Hildebrandt
RN
Wellness Nurse Lou Hildebrandt, RN, uses her decades of experience with seniors to daily assess the needs of Residents, direct the White Oaks care team, and advise families. Her attention to the smallest changes in a Residents day have helped prevent many crises from occurring.

Heather Smith
Resident Care Assistant
Heather Smith, Resident Care Assistant, looks for ways to make each residents day remarkable. It's not just the attention she gives to the resident when they are bathing or dressing, it's the opportunities she finds to brighten their day that make her special. Heather is the 2011 Wiker Award Winner.

Debbie Talmage
Resident Care Assistant
Since 2011, Debbie Talmage has been bringing smiles to the Resident's faces. As a Resident Care Assistant, Debbie gets to interact with seniors daily, learn their life stories and find ways to give them something to talk about.

The Wiker Award
The Wiker Service Award was created in the memory of long-time White Oaks employee, Dottie Wiker. Wiker worked for Randall Residence for 25 years and was known for her attention to resident details, and a constant smile. Employees from all eight of the Randall Residences (Michigan, Ohio, and Illinois) are eligible to be nominated for the award. A trophy with the winner's name will remain on display at the winning residence for a year. Anyone may submit a Nomination Form.

Careers
If you are interested in a career — we're always looking to hire great people. We are committed to hiring enthusiastic, professional, and caring individuals who take pride in their work and in the lives of others. Working for Randall Residence offers many rewarding opportunities. Share your exceptional talents and skills and make a difference in both your life and the lives of our residents. We promote a positive work environment that inspires and encourages employees and our residents to reach their full potential. Randall Residence offers competitive compensation and benefits too!