Meet Our Staff
Staff longevity is a hallmark of Randall Residence communities. And Randall Residence of Wood Dale is creating a team built for the long-term. Our team of hard-working, compassionate caregivers and support staff take pride in the loving care provided to our residents. As the senior living industry evolves and grows, the Randall Residence team continues to set the standard for quality care in Du Page County. Listening to and acting on the needs and concerns of residents, families and staff is our mission.
Come meet the team!

Tina Mitchell
Executive Director
As Executive Director, Tina is responsible for the daily operational excellence at Randall Residence of Wood Dale. She oversees resident care, state compliance, resident and family relationships, staff retention and development, and financial controls. Tina loves people, hearing their stories and helping those in need. She not only does remarkable things at work, but in her free time too. Tina volunteers for both PADS in Du Page County serving the homeless and also at Our Lady of Angels soup kitchen in Chicago.

Becky Greeley
Sales
Becky loves helping seniors find solutions that enable families to enjoy valuable time together. Each new resident at Randall Residence of Wood Dale experiences her passion for seniors. Becky knows the challenges many of our families experience. For over a decade, she has been caring for her parents. Besides family, she enjoys cycling, swimming, and being active in her church.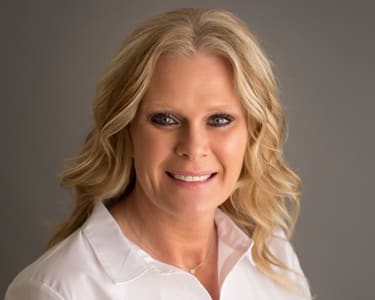 Stephanie Spresser
Outreach
In Wood Dale and surrounding communities, you will frequently see Stephanie representing Randall Residence and helping seniors and their families navigate this unique time of their lives. Being "on the go" is normal for Stephanie. As a mom of teenage boys she is busy, driving them here and there, cooking for them and cheering them on in soccer. Even with her busy schedule, she does find time to watch nearly every Cubs game!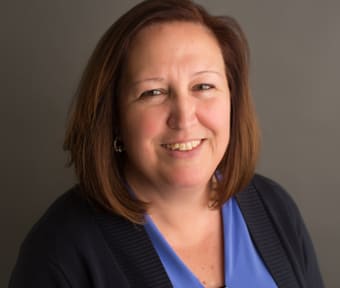 Caroline Walker
Business Office Coordinator
Caroline is the woman behind the scenes that keeps everything running smoothly at Randall Residence of Wood Dale. She's involved in everything from human resources and accounting, to the most important task….payroll. Caroline is a #1 Fan when it comes to her great nieces and great nephews sporting events.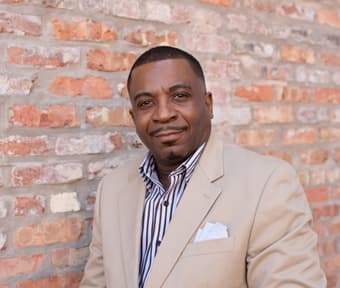 Boston A. Hunter
Chef
One taste of the food at Randall Residence of Wood Dale and you'll know why people rave about the meals here. And it's not just the food they talk about, they rave about Chef Boston too. His passion for providing an awesome home cooked meal, prepared with fresh ingredients, served with elegance is the norm. Boston has food in his genes, his grandfather and uncle were both master chefs.

Kristen Kostal
Memory Care Director
Getting to know the residents and their families is what Kristen likes best about working with seniors. Their stories, history and fun facts is what Kristen tries to learn about each Memory Care resident. Kristen is multitalented: she's a Foodie; write poems, short stories and belongs to a creative writing group; loves the outdoors; and is willing to try anything (skydiving, parasailing, a Mud Run, and the Chicago Marathon).

Kristi Ebel, RN
Director of Health & Wellness
With decades of nursing experience and a passion for helping seniors, Kristi is here to solve problems. When not communicating with families, residents, physicians, and hospitals, Kristi enjoys spending time with her grown children and grandsons. She loves to garden, go antiquing and watch sporting events.

Bonnie Strauss-Fabor
Life Enrichment Coordinator
The main item on Bonnie's job description is: to make each resident's day remarkable. And she excels at this. When not filling calendars with special events, Bonnie enjoys anything Sci-Fi, gardening, crafting and sewing. And if that's not enough, she's also a wildlife activist who believes in caring for "nature's angels".

The Wiker Award
The Wiker Service Award was created in the memory of long-time White Oaks employee, Dottie Wiker. Wiker worked for Randall Residence for 25 years and was known for her attention to resident details, and a constant smile. Employees from all eight of the Randall Residences (Michigan, Ohio, and Illinois) are eligible to be nominated for the award. A trophy with the winner's name will remain on display at the winning residence for a year. Anyone may submit a Nomination Form.